Students support
The FOM provides students with the logistical management to ensure a positive and secure experience in Spain.
Students in Madrid live with Spanish families. The experience of living with a Spanish family will provide students the opportunity to observe the Spanish culture and the privilege to participate. Students gain cross-cultural competence through experiencing language, meals and family traditions in daily life. Students eat breakfast and dinner with the family. Half board included. Students can live in residence halls in Summer programs.
In Toledo students can choose between living with a Spanish family or in San Juan de la Penitencia Residence Hall, located in the center of the city and where classes are taught. Rooms can be single, double or triple. Full board is included. The Residence Hall in Toledo provides students with bed linen and towels, and it has TV and computer rooms, a cafeteria and wifi throughout the building.
The Programs includes several day-trips such as the visits to the Monastery of El Escorial, Segovia, Alcalá de Henares or The Route of Don Quijote. Students are accompanied and guided by professors of the Fundación.
A series of cultural trips are also organized to destinations of historical and cultural importance for Spain, which vary according to the specific curriculum of the courses: Andalucía, Cataluña or País Vasco.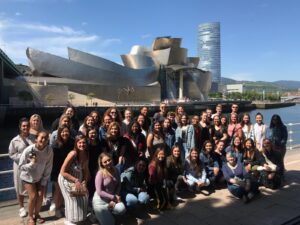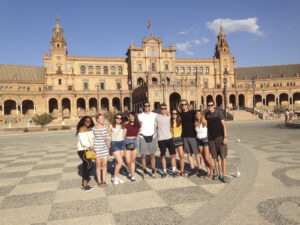 Medical Insurance Adeslas SegurCaixa is included in all programs fee, and it is valid in Spain and UE. 24/7 permanent service. Dental and psychology treatments are not included.