Design your experience
Studying abroad will make a difference in your education and your life. It is the best way to improve your skills in a second language and to understand how people live outside your country.
Studying abroad in Spain will give you the opportunity to improve and strengthen your knowledge of the Spanish language, a knowledge which will be very useful for you in your academic career and your professional future.
If you are considering the idea of studying abroad in Spain, the Fundación José Ortega y Gasset – Gregorio Marañón (FOM) is your best choice since we are prepared to provide you with an excellent academic program and culturally sensitive support services to meet all your needs. We will able to help you design your own experience!
If you are a graduate student, the Fundación can offer you an extensive catalogue of Master´s and PhD programs through its Instituto Universitario: www.ortegaygasset.edu
Choosing the FOM to study abroad in Spain ensures you the experience of your life!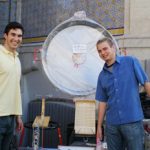 Our students enjoying Valencia´s typical dish "paella"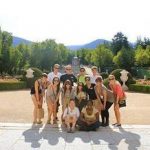 One day visit to "La Granja" in Segovia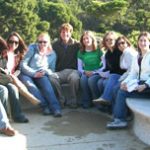 In the "Park Güell" Bacelona